Lights Off (CZ)
After a year of abstinence, the Club Aquarium is back again in the middle of Dresden's city centre. For the comeback, real heavyweights of the Czech alternative rock scene are also paying their respects: Lights Off are honoring the liquid halls of the Aquarium with their own mixture of post-punk, grunge and alternative rock. Admission is free, as always, and we are also expecting some battle travellers to accompany the quartet from the Jeseniky Mountains.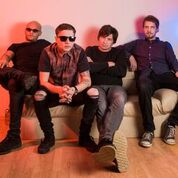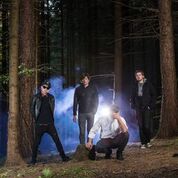 More about Festuval
The Pragomania Festival is part of the Tschechich-Deutsche Kulturtage. Mainly in Dresden's Neustadt, a large number of concerts and parties take place, which the Neustadter Verein Kultur Aktiv affectionately and in cooperation with Neustadter Clubs puts on the legs.
21:00 - 23:59
Veranstaltungsort
Club Aquarium
St. Petersburger Straße 21
Dresden
Kontakt & Information
tobias.kaeppler@kulturaktiv.org
Entrance free!