LebensBILD ("picture of life") gives the participants the possibility to shape actively and under equal circumstances  the urban society of Dresden via cultural and artistic education. The cultural city Dresden lives from arts in many respects, especially from free arts.
In the project take part 18 artists and illustrators from Dresden. They open their ateliers, show their art and their techniques to the participants and tell about the life as an artist or an illustrator. They pick a special biographic moment of their life, draw it and invite the participants to also tell and illustrate an episode of their life. The own life is visualized. The heterengenous life stories of the participants with and without migration background are linked through the common current life in Dresden and the exchange gives input to the cultural classification ot the own life story. The different cultures enter into dialogue in an artistic area while the inhibition threshold to enter such an art space is taken from the participants by the workshops in the ateliers and the further project events.
Continuously bringing together different social groups in differentiated meeting formats promotes the networking of the participants but also of the urban districts and the organisations. The participants and the artists/illustrators network, the normally guilty borders of language and peergroups are abolished and a new social connection arises.
The Project LebensBILD consists of five interactive events: atelier workshops, tandem sessions, meeting cafés, biography workshops and the street festival during the intercultural days.
The city Dresden  gets intensively explored in the project. The workshops take place in the ateliers of the 18 artists/illustrators which are distributed across the city. The meeting cafés and biography workshops in the rooms of the cooperation partners lead to further districts. In this way the participants get to know different regions of Dresden and various establishments which help people in different phases of life.
LebensBILD offers a barrier-free approach to art and the opportunity of intercultural exchange. The project is promoting democracy, underlining and demonstrating the meaning of several articles of the constitution (art. 12: occupational freedom, art. 5 par. 3: freedom of arts, art. 5 par. 1: freedom of expression, also in pictures).
Tandem meetings
An artist/illustrator and a participant exchange information about their lives, talk about special biographical moments and translate them graphically.
The dates are agreed between the participants and the artists/illustrators.
Especially due to the current corona regulations, we are always able to determine the group size at the events only shortly before the event. A registration is always possible only two weeks before the event.
LebensBILD. bioGrafische Begegnungen.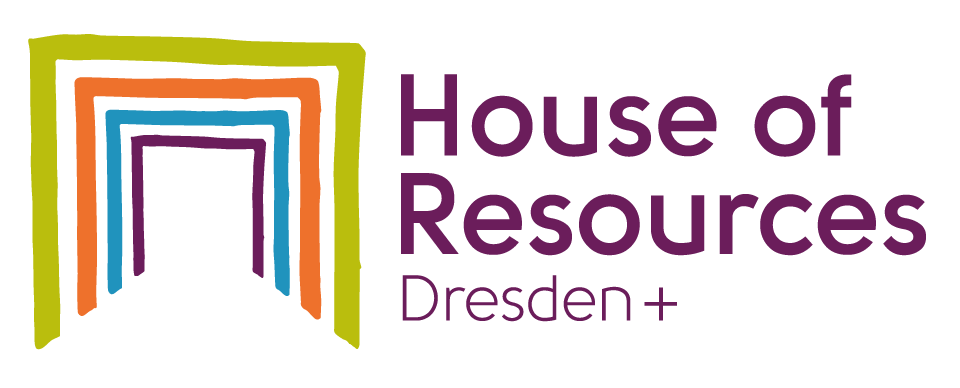 This measure is co-financed by tax revenues on the basis of the budget adopted by the Saxon State Parliament as part of the State Programme Integrative Measures.
The project is funded by House of Resources Dresden.