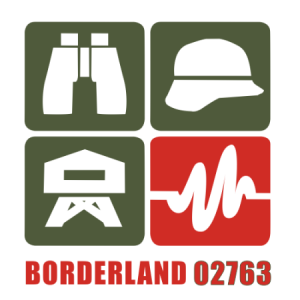 In the context of the project series "Borderland", which started in France last year, Kultur Aktiv conducted the sequel with 36 young people from 8 countries from 07/03 – 07/14 2013 in Großhennersdorf.
The international youth exchange with participants from Armenia, Azerbaidjan, Georgia, Turkey, France,Germany and the Czech Republik centered on the creative examination of the issue "Borders". Großhennersdorf, located at the border triangle between Germany, Poland and the Czech Republic, was chosen as the location of encounter. The Hillersche Villa turned out to be a marvelous co-operation partner. In order to build sustainable networks between young protagonists of civil society and actors, the use of Social Media was debated and tested in different ways. Last, but not least, the encouragement of media skills is supposed to support the set-up of a neighborly dialogue within the civil society in the Caucasus conflict region.
After a theoretical examination of the individual exposure to Social Media, the participants worked out individual and collective contributions in various workshops (video, acting and visual arts), which were finally presented to the public at Kronenkino Zittau. Collaterally, each participant designed an article for the project's blog. In the theater workshop, 5 contributions were made; two of them were documentaries of the theater and visual arts workshops.
Videos:
The corporate exploration of the cultural and geographical border area was also part of the realization – Three borders intersection Zittau, the St. Marienthal monastery, the Hirschfelde power station, the lake Krystina and the intercultural exchange through music, movies, language and arts. This was also reflected in the workshops.
The Sächsische Landesanstalt für Funk und neue Medien  (Saxonian broadcasting and new media corporation) supported the part of the project that was about media education (seminar about the use of social media, the video workshop and the creation of blogs) in the framework of the exchange,that was financed by the EU program "Youth in action".
Through "Borderland 02763", many new contacts between media representatives and their colleagues from all over the world could be established, which will surely result in further projects. The young participants are still in cross border contact via Social Media!
There's further information, movies and sounds on the project's blog.